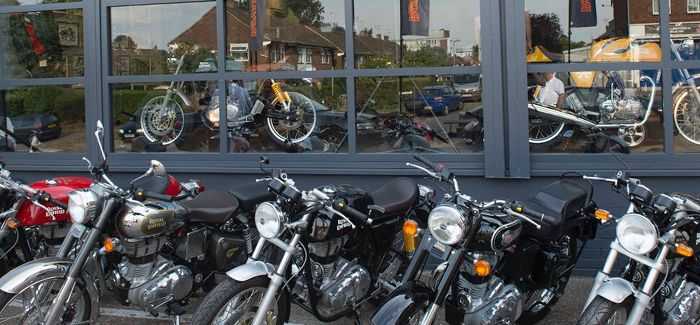 Which motorcycle is right for you?
Thinking of getting a motorcycle but not sure which type is the right one for you? Our guide will hopefully help you make the right decision, a lot of which is dependent on the motorcycle licence you hold.
So, whether you plan on using your motorbike to commute, tour or ride the track we'll help you find out which motorcycle is right for you.
What kind of motorbike can you ride under which licence?
The kind of bike you can ride is dependent on what kind of license you have.
There was a change in the law on 19th January 2013; if you had a full motorcycle or moped licence before this date then nothing has changed for you. However, if you got your licence after that date, or are about to get your first licence, then your entitlements may be different now.
Altogether, there are eight different moped and motorcycle licences and for all (types of licence) you must pass compulsory basic training (CBT):
AM Licence: an AM licence can be obtained at the age of 16 and means you can ride 2-wheeled or 3-wheeled vehicles with a maximum design speed of over 25km/h (15.5mph) but not more than 45km/h (28mph). This category also includes light quad bikes with an unladen mass of no more than 350kg (not including batteries if it's an electric vehicle) and maximum design speed of over 25km/h (15.5mph) but not more than 45km/h (28mph). To obtain this licence you must pass the compulsory basic training (CBT), a theory and practical test all on the relevant vehicles you wish to ride. This is the most basic form of licence.

Q Licence: this licence is granted with an AM and allows you to ride a 2 or 3 wheeled moped with a top speed of 25km/h (15.5mph) and engine size no more than 50cc.

A1 Licence: this type allows you to ride a light motorcycle, up to 11 kW, with an engine size no larger than 125cc. You can also get an A1 licence for motor tricycles with a power output of no more than 15kw. You can only obtain an A1 license when you reach the age of 17. You are able to carry a pillion passenger with this type of licence.

A2 Licence: this is standard motorcycle licence. To obtain this you must either have two years' experience on an A1 motorbike and pass a further practical test or, if you are older than 19, you can take a direct access route that includes a theory and practical test. Once you pass you can ride a motorbike with a power output of up to 35kW. Many motorcyclists skip the A1 license in favour of directly gaining an A2.

A Licence: this is the most advanced motorcycle licence. To gain the licence by the direct route you must be 24-years-old or over, or 21-year-old or over if you have gone via the progressive route (i.e. moved from A1 to A2 and then up to A). Once you have obtained this licence, you are unrestricted in the size and power of the motorcycle you can ride, with or without a side car, and you can ride tricycles with a power output of over 15kW.
For more information on motorcycle licences click here.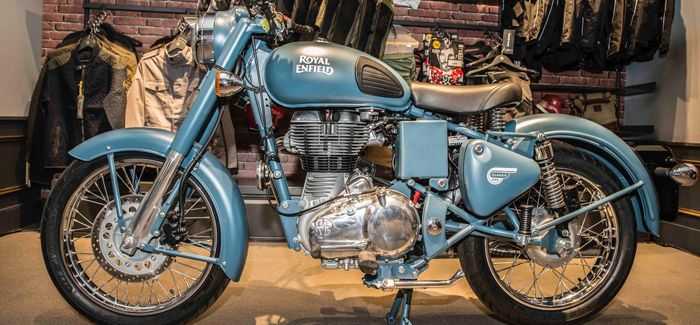 What are the different types of motorbikes?
When it comes to what kind of Motorbike you should get, you need to think about what are you going to use the bike for and what aspects are important to you; i.e. commuting, touring or off road.
In this section, we will go through the six basic types of motorcycles.
You can ride a moped from the age of 16 and you only need a basic AM licence. Mopeds and scooters have been popular since the 60s, not only because they have become an iconic style symbol, but also because they are convenient in urban areas, cheap to run and insure. Most mopeds are small-engine bikes (max 50cc) and are perfect for short distance commuting; easy to park and can be ideal if you live in a historic town or city with narrow streets.
A standard motorbike is one that puts you in a comfortable upright position. A great example of a standard motorcycle is a Triumph Bonneville T100. These types of motorcycles come in a variety of engine sizes starting from 125cc. To ride one of these you will need a minimum of an A1 licence. When it comes to insurance and fuel economy, the cost will vary depending on the model and engine size. It is also possible to get a naked standard bike where the fairing does not obscure the engine – giving the bike a 70s retro look.
Standard motorbikes are for everyday use. These practical bikes are popular with motorcycle commuters as they tend to be easy to manoeuvre through traffic and congested roads.
If there is one brand that epitomises cruisers (also known as easy riders) its Harley Davidson. These type of motorbikes are characterised by having low seats, long wheelbases, high handlebars and, of course, a laid back attitude.
These bikes can have larger engines than some small to mid-size cars, so are not ideal for beginners and you will need an A licence to be able to ride one of these. Custom cruisers are popular with those who like to go for leisure rides. While cruisers look good, they are not always the most practical type of bike – they can be expensive to insure and guzzle petrol.
If you want to explore then a tourer is for you. They munch up the miles and are comfortable for long distance travelling. Touring motorcycles typically have large windscreens, generous luggage capacity, plush seats, intercoms (so the driver and passenger can communicate) and heated handlebar grips. Usually, tourers come with 1500cc and 1800cc engines and can even have reverse gears.
Get a tourer if you love to travel, explore and see the world from your motorbike saddle.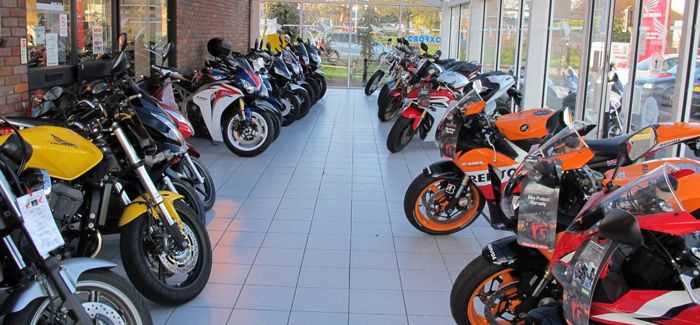 Characterised by fast and powerful engines, sports motorbikes are not for beginners or the faint-hearted. All those horses in the engine can make manoeuvring a sports bike through traffic difficult if you are not experienced. These bikes are expensive to run, costly to insure and not really for commuting and everyday use. However, they do look great and are not as expensive as sports cars. Sports bikes are ideal if you want to take it to the track and like to go fast.
Think Charlie Boorman and Ewan McGregor in the Long Way Round. Adventure sports bikes are like normal sports bikes except you can take them off road and they have more luggage space, so you can go on your own motorbike adventure. These bikes also give you a tall upright position, giving you good visibility and saving your back on long distance journeys.
Get an adventure sports bike if you are planning on going on a multi-day adventure, either in the UK or abroad.
Top tips on buying your first motorbike
When you pass your test you can legally ride a manual or automatic. If you plan on using your bike to commute and live in a congested area then it might be best to get an automatic.
Generally, a used bike will hold its value better than a brand new one, straight off the forecourt. So, it might be more economical to buy a used bike, if it's your first.
An advantage to buying brand new is that it will come with a manufacturer's warranty.
It may sound obvious, but make sure you buy a motorcycle that fits you.
When buying your first motorbike, especially if you're going to be using it for different types of travel, it's best to opt for one that works the best for your average ride – especially if you plan on using it to commute to work.
Last, but not least – make sure you like it. It is not all about practicality; you have to like the bike too and enjoy the experience. The more you like it, the more you will ride it.
If you are looking for motorcycle insurance then you've come to the right place! The Bike Insurer was the first dedicated motocrycle insurance price comparison website and has been providing bikers with insurance quotes since 2006, so we know what we're doing. Get a quote today and see how much you could save!