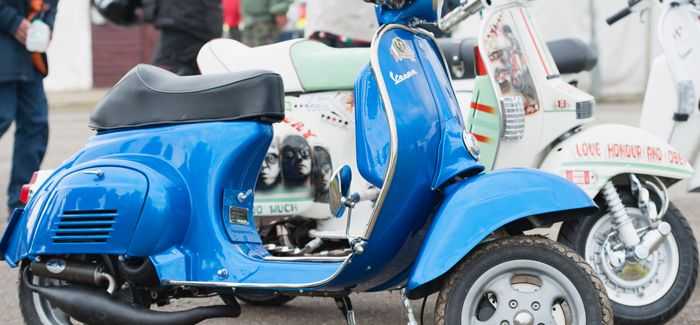 How to insure a moped
A moped is a type of low-power motorcycle (no more than 50cc engine size) that has a top speed of around 28mph.
As you can ride a moped from the age of 16, they tend to be popular with young people who can't yet learn to drive a car but want freedom to get around.
Mopeds also tend to have low fuel costs and are more environmentally friendly than bigger motorcycles, thanks to their smaller engines.
You can't get much speed from a moped but, as you only have to complete your CBT to ride one, they still hold a place in the market as they're so accessible.
Types of moped insurance
It's a legal requirement to have insurance for your moped whether you ride it or not, unless you've got a SORN (Statutory Off Road Notification) for it.
The type of moped insurance policy that you get will depend on how you use your moped. For example, if you're a delivery rider then you will need to insure your moped for business use, or if you only use it for pleasure then you will need a social only insurance policy.
After figuring out your usage you will also need to choose what level of cover you want, whether that's Comprehensive, Third Party Only, or Third Party Fire and Theft.
What do I need to insure my moped?
Before you can go about buying a moped insurance policy, you'll need to get quotes and in order to do that, there are a few things you'll need to have to hand.
Information you need to insure a moped:
Personal information e.g. address and DOB
Details of the moped model and when you bought it
Type of licence and when it was obtained
Details of any previous claims and convictions
Motorcycle usage and annual mileage
How many years No Claims Bonus (NCB)
Level of cover and date you want the policy to start
Security devices and where the moped is kept
How to find cheap moped insurance
That being said, there's always room to save more money and one of the easiest ways to do that is to use a price comparison site.
By comparing moped insurance quotes from multiple different insurers, you can make sure you get the best price for the insurance that you need.
But remember to always fill in your details accurately otherwise your policy could be invalid and you'd be forced to pay out of your own pocket in the event of an accident.
Once you've chosen your insurer and purchased a policy, you'll probably be asked to supply paperwork so that your insurer can verify things such as your NCB. Once that's all done and you've had confirmation from your insurer, you're good to go!