Compare cheap
motorbike insurance quotes
Helping riders save money on motorbike insurance for 17 years

95% of Reviewers recommend The Bike Insurer (based on reviews on www.reviews.co.uk as of 04/07/2023)

Compare quotes from 37 insurers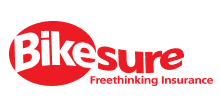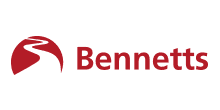 Insure your motorbike, moped or scooter with one of the providers on our panel.
How comparison works
1
You tell us details about yourself and what you're looking to insure
2
We provide instant quotes from a panel of top UK insurers
3
You choose the policy you want, buy it, and job done!
What is motorbike insurance?
Motorbike insurance can help protect you if your vehicle is stolen, damaged or involved in an accident with other road users. Depending on the type of policy you chose, you could receive cover for accident repairs to your bike and your liabilities to the public. Optional extensions available to most policies can also help provide cover for injuries you sustain in an accident, or even legal protection should there be a dispute.
Since 2006, our price comparison services have helped hundreds of thousands of UK riders obtain motorbike insurance. If you're looking to get out on the road, we can help you find the right level of coverage at an affordable price.
Whether you're protecting a sports bike, a courier vehicle or looking for temporary insurance, our comprehensive panel of insurers can provide quotations to help you find the best deal possible.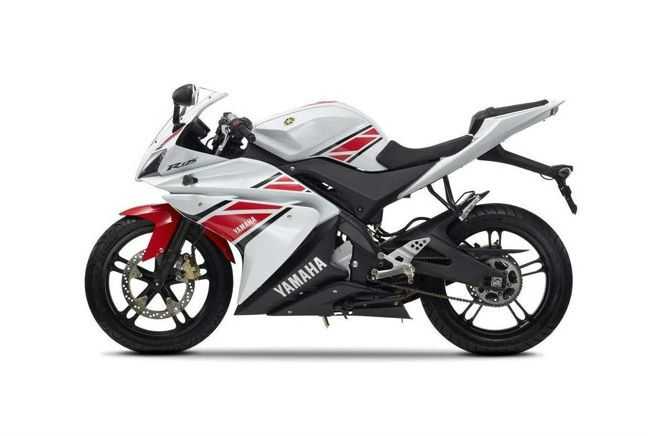 How much is motorbike insurance?
According to data from The Bike Insurer, 51% of customers using their price comparison services paid £222.94 or less for their motorbike insurance between 1 January 2023 and 31 March 2023.
However, the cost of your motorcycle insurance will depend on several factors relating to your driving history, the vehicle to be insured and your personal circumstances.
Factors that may affect the cost of motorbike insurance
The different types of motorbike insurance
In the UK, there are three different types of standard motorcycle insurance: Comprehensive, Third-party, fire and theft (TPFT) and Third-party only (TPO). When choosing a coverage level, make sure to check the insurer's reputation, as well as any exclusions, to understand what you'll be paying for.
1
Third-party only (TPO)
TPO is the UK's minimum legal requirement of insurance you must hold for your vehicle. It covers you for damage or injury to another person or their property if you cause an accident. However, you and your vehicle will not be covered. A third party-only policy does not cover damage caused by theft or fire.
2
Third-party, fire and theft (TPFT)
In addition to Third-party only cover, as listed above, a TPFT policy will also cover you if your bike is stolen or damaged by fire.
3
Comprehensive
Comprehensive motorbike insurance provides everything included under Third-party fire and theft and will also cover you if your bike is damaged or destroyed in an accident.
Why compare motorcycle insurance with The Bike Insurer?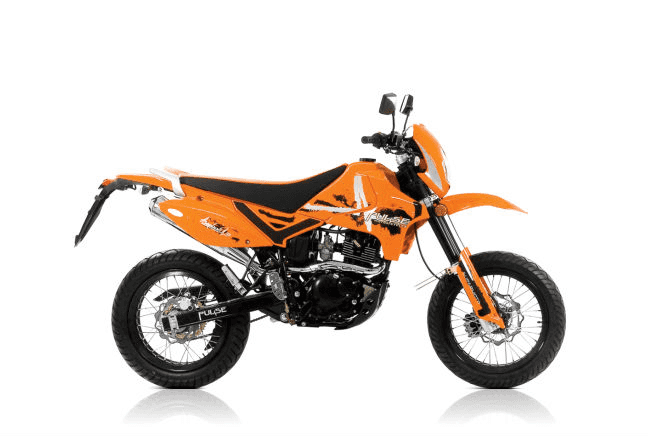 In 2021, there were over 1.3 million motorcycles on UK roads.[1]
If you're one of these riders, you'll need a bike insurance policy which is right for you. The Bike Insurer can provide you with a choice of competitive quotes from our panel of reputable insurers, no matter which type of cover you choose.
Our online quote platform is easy to use but if you'd prefer a price comparison quote over the telephone, we can help with that too! We've partnered with one of the insurance companies on our panel to provide our price comparison quotation service over the phone; just call the number at the top of this page!
Our aim is to help you find the right insurance at the best price as quickly as possible so you can get out on your motorbike, which after all is what biking is all about!
Unbiased
We always put our customers first. When showing you quotations, we will never favour any individual insurer. Instead, we aim to present you with quotes to suit your bike, personal circumstances and driving history and then list them for you to compare, cheapest first based on the standard premium price with no policy add-ons (you can always select these later).
Great rating
According to Reviews.io The Bike Insurer has a rating of 4.7 and 95% of reviewers recommend us, which we think speaks for itself.[2]
Quotes in minutes
Once you provide details about yourself and the bike you want to insure, we can deliver motorcycle insurance quotes in seconds from our panel of top UK insurance providers.
The insurance companies on The Bike Insurer's panel can also offer some motorbike add-ons, like personal accident cover, legal expenses, pillion cover and more should you need to tailor the policy to your unique requirements.
How to get cheaper motorbike insurance
There are a few methods you can try to reduce the cost of your premium:
Compare quotes
You can shop for some the best quotes using The Bike Insurer.
Sticking with the same provider year in year out may mean losing out on cheaper deals, so we think you should see what else is out there. You may find cheaper quotes from other providers!
Pay annually
Paying for your motorbike insurance every month means you'll usually be charged interest. You can typically save money by paying for your insurance all in one go.
Build your no-claims history
Achieving consecutive years of insured, claim-free riding will help you build up a no-claims history.
Insurers can grant you a No-Claims Discount (or "NCD") based on this which can help reduce your insurance premium. It's an effective way of paying less for your insurance.
Reduce your annual mileage
Keeping your annual mileage low can help reassure insurers that you're less likely to be involved in an accident.
Increase your voluntary excess
You'll typically pay less for your motorbike insurance premium if you increase the amount you pay towards a claim (voluntary excess).
However, you must ensure that you have the funds to pay for the voluntary amount and the compulsory excess in case you need to make a claim.
Avoid modified and unusual motorbikes
Performance-enhancing modifications will make your bike more expensive to replace or repair. Due to their increased likelihood of attracting thieves, your premiums may cost more than the equivalent 'standard' bike.
Improve security
To reduce the chance of your bike being stolen, improve your security. Use properly fitted and recognised alarms, GPS trackers and an immobiliser to secure your bike.
Storing your bike (when and how)
Insurers will want to know where you keep your vehicle when it's not in use. If you keep your bike exposed on the pavement in front of your home, insurers may consider you a higher risk and quote a higher premium for your motorcycle insurance.
But if you keep your motorbike inside a secure garage or an overnight lock-up, you could receive cheaper quotes.
Choosing the right bike
Consider investing in a smaller scooter if you only use your motorbike for very short journeys.
Replacement parts and repairs for smaller bikes with less powerful engines are usually cheaper. These bikes cost less to insure and may be more economical for finding the most affordable policies.
Cut down on extras
While some add-ons may be necessary, avoiding those you don't need can significantly reduce your premium. If you have a spare set of riding kit, then in the event yours are damaged, you may not need a helmet and leathers cover. Read your quotes carefully and check your policy documents before buying a policy to ensure that it really provides the cover you need and that you're not over, or under, insuring.
Take a motorbike training course
Improving your riding skills can show providers that you are less of a risk on the road. Gaining additional qualifications, like the Enhanced Rider Scheme or BikeSafe Certificate, could make you eligible for lower motorbike insurance premiums.
How motorbike insurance comparison works
How you use your bike
We'll ask you how you use your bike. Do you use it for business use, social use or commuting?
Details about you and your motorcycle
You'll need to provide us with personal details, like your name, address, employment status, licence type and riding experience.
We'll need information about the bike you want to insure, such as its make, model and age.
Your annual mileage
Provide us with an estimate of your annual mileage. Try to be as accurate as possible so that you don't end up paying more than you need to for lots of mileage that you're not going to do. But don't underestimate either to try and get a cheaper quote. If you exceed your declared mileage and then need to make a claim on your insurance, you may find that your insurer will not provide the protection you need.
Additional riders
You must tell us if you plan to add additional riders to your motorbike insurance policy, including any past claims or convictions they may have had.
Your bike's value
Your best estimate as to how much your bike is currently worth. This is an important factor for determining the cost of your premium.
What is not usually included in motorbike insurance policies?
It's important to read the policy documents of your motorbike insurance policy to see what's covered and what's not covered and to help, we've provided examples of exclusions below which may be typical of standard policies:
Motorbike insurance upgrades and extras
Optional extras can be great if you want to supplement your policy. Be mindful that you will need to pay more for them:
Legal protection
If you are involved in an accident that leads to a legal claim, legal protection add-ons could cover all or some of your legal costs.
Helmet and leathers cover
Helmet and leathers cover insures your protective clothing if damaged in an accident: it could cover items like your gloves, helmet and other protective gear.
Motorcycle breakdown cover
If you break down and need assistance, motorcycle breakdown cover can help. Your motorbike insurance provider could send a mechanic directly to your location to fix your bike if a tow truck isn't required. However, take care when buying such ad-ons as these, as some policies provide more cover than others.
Personal accident cover
If following a motorbike accident, you suffer a serious injury, permanent disability or accidental death a personal accident cover may provide crucial compensation.
Key cover
Key cover will replace your keys if they are stolen or lost.
Pillion cover
Pillion coverage insures you to carry a passenger on the back of your motorbike, even if you only occasionally ride with others. Many comprehensive insurance policies will include pillion cover as standard, so check the policy documentation before you buy. If it's not included, it's usually available as an ad-on.
Protected no claims
If you've built up years of no claims, you can pay extra to protect your no-claims bonus and help ensure you don't lose your discount.
European travel cover
Riding through Europe? Some comprehensive motorcycle insurance policies may only offer TPO cover if travelling through EU countries.
Take out European travel cover if you want the same protection your UK policy offers.
International cover
Are you taking your motorbike abroad? Compare international bike insurance policies to find on-road, off-road, short, long and multi-trip policies that best suit your plans.
Motorbike insurance for your specific type of bike
With so many different types of motorbike available, how do insurance providers measure their respective risks and costs? Each provider will have different information about the types of bikes they're willing to insure.
What motorbike insurance policy do I need?
Are you looking for specific coverage? If you need more than standard motorbike insurance, there are many other policy types that might be more appropriate for your circumstances:.
Multi-bike insurance
Multi-bike insurance allows you to insure all bikes in your household under the same policy. You may even receive a discount on your premiums. We can't offer multi-bike insurance through our online quote service at the moment, but our partners at BikeSure would be happy to talk to you about it. Give them a call on 0330 022 5477
Motorbike courier insurance
Motorbike courier insurance covers you for the carriage of goods for delivery purposes. Whether you deliver parcels or food, motorbike courier insurance helps protects you and your vehicle in the event of an accident.