Scooter and Moped Insurance
Scooters and mopeds are extremely common on UK roads and account for around one in three new two-wheel registrations in the UK. They're cheap to buy, cheap to run and generally cheap to insure. They're also one type of bike that all riders can ride, whether you have completed Compulsory Basic Training (CBT) or passed one of the motorcycle tests.
Great for beginners and teenagers
Low cost insurance
Scooter and moped insurance recommended by 95% of customers
Compare scooter and moped insurance quotes and get coverage for your nippy two-wheeler today!

95% of Reviewers recommend The Bike Insurer (based on 8940 reviews on www.reviews.co.uk as at 03/05/23)

Scooters and mopeds are also much cheaper to insure than cars and larger capacity two-wheelers for younger drivers. They are some of the most popular two-wheeled vehicles around, making up roughly a quarter of the powered two-wheeler market (source). They're the bike of choice for beginner riders just getting out on the roads for the first time thanks to their relatively low cost and modest capabilities, but they're perfectly suitable for more experienced riders who just need to get from A to B, too. Make sure you're covered by comparing scooter and moped insurance quotes with The Bike Insurer.
Why are scooters and mopeds so popular?
The major reason for the immense popularity of these bikes is the fact that 16-year-olds can ride scooters and mopeds of 50cc or less when they have completed their CBT. Essentially, they're one of the first routes to life on the road for young people and they're also the cheapest way for them to get on the road too.
Scooters and mopeds can cost as little as £500 for a good condition used model or a little over £1,000 for a brand new model. They are also cheap to tax and fuel-efficient, meaning outgoings on petrol are fairly limited, especially given that long-distance travel is unlikely on a 50cc.
Do you need insurance for scooters and mopeds?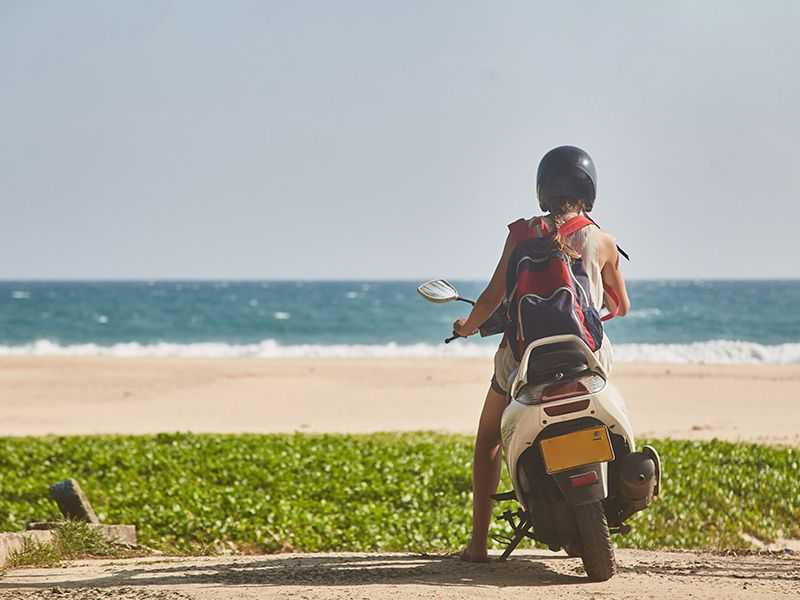 Do you need insurance for scooters and mopeds?
You need scooter or moped insurance in order to ride these bikes, as they're both road legal vehicles. In fact, under the Continuous Insurance Enforcement (CIE) regulations, any vehicle that hasn't been declared as 'off the road' through a statutory off-road notice (SORN) requires insurance to be legal. Along with valid insurance, in order to ride a moped or scooter you also need to have passed your CBT, paid road tax, and you must display learner plates at all times until you've acquired a full driving licence.
Types of scooter and moped insurance
Types of scooter and moped insurance
The types of insurance cover for scooters and mopeds are identical to any other forms of motorcycle insurance.
That means there is Third Party Only, Third Party Fire and Theft and Comprehensive cover available – all you have to do is pick the policy that best suits your needs.
Finding cheap insurance for your scooter or moped is straightforward with The Bike Insurer. Get a quote now and compare prices from our panel of UK insurance brokers.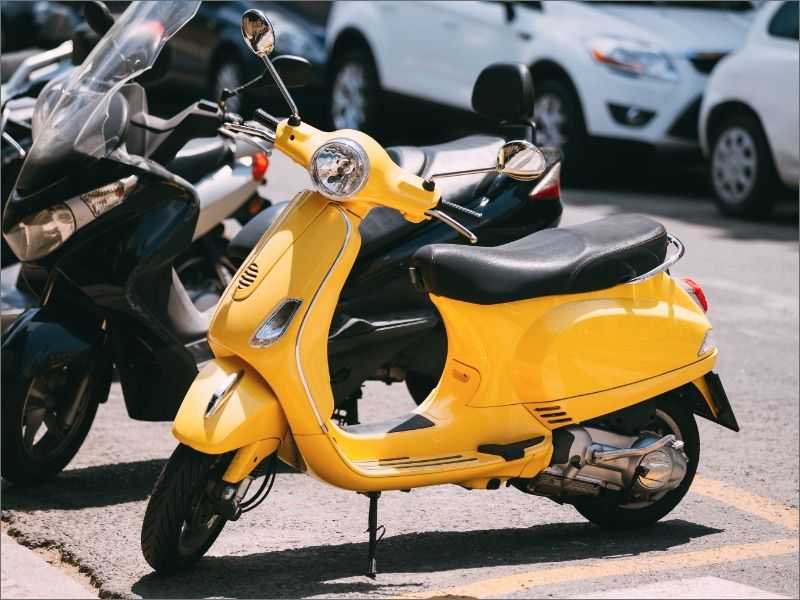 Moped and Scooter Insurance Levels Explained
Third-party only
Third-party only scooter or moped insurance is the minimum level of insurance needed to be road legal. It covers the cost of damage or injury caused to third parties, but doesn't offer coverage for your own repair costs or other damages resulting from an incident.
Third-party, fire, and theft
Third-party, fire, and theft insurance for a moped or scooter is the next level up and covers everything that third-party only insurance does, as well as damage caused by fire or costs incurred from theft of your vehicle.
Comprehensive
Comprehensive
Comprehensive moped or scooter insurance is the highest form of coverage. It keeps you and your vehicle covered in the event of a road incident, as well as covering third party, fire, and theft damages.
How to get cheap scooter and moped insurance
How to get cheap scooter and moped insurance
In recent years, insurance premiums for scooters and mopeds have risen because these types of two-wheelers have been increasingly used for the purpose of crimes like muggings and shop robberies, to say nothing of them being stolen for parts. So it's important that if you're looking to insure one of these bikes that you take some simple steps that might help you obtain cheaper insurance.
If you already own a moped or scooter and have an existing policy, it always makes good sense to shop around and see what your other insurance options are. Whilst there have been changes recently which ensure that loyal customers (i.e. those who renew with their existing insurance provider) are not charged more for insurance than if they were a new customer, that doesn't mean you can't get a cheaper quote elsewhere. Use a price comparison website like The Bike Insurer who can compare quotes for you from a number of different insurance brokers quickly and easily.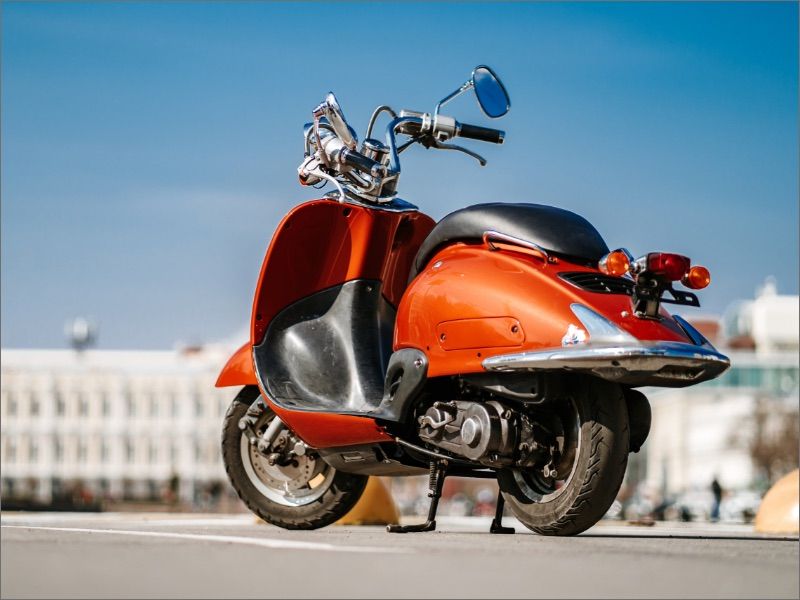 Consider improving the security of your moped or scooter by locking it in a garage overnight or, if that's not possible, buy and use a recognised security device. Good quality chains and a ground anchor are very effective means of deterring would-be thieves and will help stop your scooter or moped from being simply lifted into a van and driven away. Having your scooter or moped stolen may increase your premiums in future years, so the negative effects of having your pride and joy stolen could last long past the theft itself.
Scooters and mopeds are normally only used for making relatively short journeys, and if that includes you then consider including a limit on the amount of miles you cover each year on your insurance policy. It could help to reduce your insurance premium.
You could consider increasing the voluntary excess on your insurance policy, which is the amount that you will pay in the event that you make a claim. Increasing the excess may reduce your insurance premium, but always keep in mind that you'll have to be able to afford to pay it in the event of making claim.
It may sound obvious, but don't buy more bike than you need. Whilst the vast majority of scooters are between 50cc and 125cc engine size, some modern scooters are very powerful with engines up to 750cc. There are many factors which go into determining a scooter or moped's insurance group, but generally speaking the bigger bikes will tend to cost more to insure, so buy the bike that is suitable for the journeys you'll be making.
The difference between scooters and mopeds
Although scooters and mopeds both fall into the same category of low-powered, beginner-friendly two-wheelers, there are a couple of technical differences that separate them.
Mopeds
Mopeds are legally defined as motorcycles that have an engine size no larger than 50cc and a maximum speed of 28mph. You can learn to ride a moped at the age of 16 and get out on the roads quickly after passing a compulsory basic training (CBT) test and applying learner plates.
Scooters
Scooters, on the other hand, are usually equipped with an engine that falls between 50cc and 150cc. This larger engine size means you have to wait until you're 17 to learn to ride scooters, and they're typically more expensive than mopeds too.
FAQs
Is my insurance premium affected by what type of licence I have?
There's no concrete guarantee that anything you do will affect your premium, as it's based on so many factors, but generally, if you have a full driving licence you'll pay less for insurance than if you are riding on a CBT alone.
This is because insurers see a full driving licence as proof of your experience, meaning you might pose less of a risk on the road.
How can I lower the cost of my moped or scooter insurance even more?
There are lots of things you can do to try and get moped or scooter insurance cheaper. If you're riding on a provisional licence having passed a CBT, passing a driving test to become fully licenced could make a difference.
You can also apply the same methods that generally work to reduce the cost of any bike insurance, including building a no-claims bonus or investing in security features like an electronic immobiliser.
Should I get insurance extras for my moped or scooter policy?
There's no one-size-fits-all advice here. Insurance extras or add-ons for mopeds and scooters – such as breakdown cover, European driving insurance, and pillion cover – might be essential to some riders, and others might not need them at all.
When you compare moped or scooter insurance quotes with The Bike Insurer, check out what insurance add-ons are available to you and make an educated decision on whether you need any. Remember that they'll almost certainly make your premium higher and weigh up the benefits with the cost.