HARLEY-DAVIDSON MOTORCYCLE REVIEWS
Honest Harley-Davidson motorcycle reviews from customers who compared motorbike insurance quotes using The Bike Insurer. Find out what it's really like to live with a Harley-Davidson!
Why Choose Harley-Davidson?
Harley-Davidson is one of the biggest names in bikes and one of the most consistent sellers in the UK motorcycle market.
That means The Bike Insurer is flooded with insurance quote requests for the famous American brand.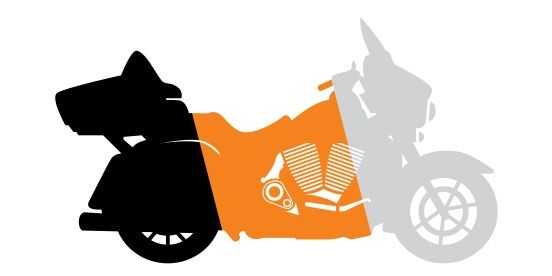 The famous name
Despite selling markedly less than the likes of Honda and Yamaha, Harley-Davidson is still an iconic name and brand.
That's because not only are its motorbikes immediately recognisable for their famous cruiser styling, Harley owners are also extremely passionate about their machines – as you can see from the Harley-Davidson owner reviews here.
Harley-Davidson insurance
The Bike Insurer knows how important it is for you to have the right Harley-Davidson insurance policy in place to cover you and your pride and joy.
That's why we think it's important for Harley owners to get their insurance from brokers that specialise in the American manufacturer – something that the Harley-Davidson insurance providers on The Bike Insurer do.
Harley-Davidson motorbike rider reviews
If you've been eyeing up a Harley but aren't sure if the iconic brand's cruisers are right for you, this page could help you loads.
It's hard to pick a motorcycle without knowing what it's really like to ride – that's why we put together our rider reviews; so that you can get a bit more info before making your choice.