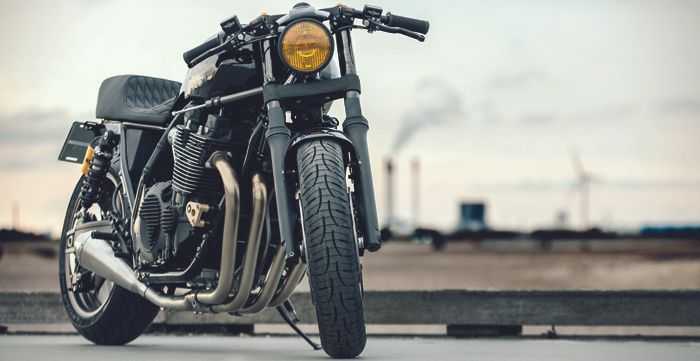 What is Continuous Insurance Enforcement?
Continuous Insurance Enforcement (CIE) rules were introduced in the UK on 4 February 2011.
They affect every rider and vehicle owner in the UK but lots of people have no idea what they are.
Continuous Insurance Enforcement rules say:
No vehicle is allowed to be uninsured unless it has a Statutory Off Road Notification (SORN) from the Driver and Vehicle Licensing Agency (DVLA), which allows it to be kept off the road and uninsured.
Vehicle owners are not allowed to use their vehicle on the road while it is SORN and without insurance.
Why were CIE rules introduced?
The laws were introduced, says the UK Government, to reduce the number of uninsured drivers and riders on the road, which were forcing the price of insurance premiums up.
At the time, uninsured vehicle owners cost motorists £30 per annual premium on average, totalling more than £500m every year in total.
It is estimated that uninsured motorists injure some 26,500 people every year, with 130 fatalities.
This is coupled with a startling figure from the Motor Insurers' Bureau (MIB), which states that uninsured motorists are five times more likely to be involved in road accidents, criminal activity and ignore road laws.
It was something that had to be stopped and in December 2014, insurance premiums had dropped by 40 per cent when compared to those paid in 2008, around three years after the legislation was first introduced.
What are the CIE penalties?
The penalties for being the registered keeper of an uninsured vehicle are:
A warning letter outlining potential fines if it remains uninsured.
£100 fixed penalty and a maximum fine of £1,000.
Your vehicle can be clamped and seized.

Are all motorists aware of CIE rules?
An issue surrounding CIE rules is that not everyone is aware that they exist.
Undoubtedly that has lead to some vehicle owners breaking the law by accident however auto-renewal clauses have helped lots of motorbike riders.
Auto-renewal clauses are found in most insurance policies and they, as you might guess, automatically renew your insurance policy when it ends.
This stops you breaking CIE rules but it can be more expensive than if you were to compare motorcycle insurance prices again, for example.
Do all insurance policies come with an auto-renewal clause?
Unfortunately (or fortunately, depending on how you view it), not all policies have an auto-renewal clause so it's important you check when you sign up.
Whether your policy has an auto-renewal clause or not, your insurer will contact you towards the end of your policy, normally with around 30-days until it ends.
They will inform you that your policy is about to end and that you need to insure your motorbike again.
At this point you should either allow your bike insurance policy to renew or start comparing quotes again if you want to save money on your motorbike insurance.