125cc Motorbike Insurance
Compare 125cc bike insurance quotes and get cover for your versatile two-wheeler.
Perfect for beginner as well as intermediate riders
Reliable coverage at affordable prices
Compare prices from over 40 brokers online now

96% of Reviewers recommend The Bike Insurer (based on 8,978 reviews on www.reviews.co.uk as of 17/11/23)

What level of cover do I need for a 125cc bike?
Third-party
Third-party only bike insurance is the minimum level of 125cc bike insurance required by UK law if you intend to ride on public roads.
It helps provide cover for damage to other people's property and may also provide compensation for injuries to others caused by an accident that was your fault. However, it doesn't cover claims for damages to your own 125cc bike.
TPO is sometimes the cheapest insurance option, but it does provide the least amount of coverage.
Third-party, fire and theft 
Third-party fire and theft adds on third-party cover to a TPO policy, and also helps protect your motorbike against fire damage or theft.
TPFT is a great option if you want more coverage than that which third-party only insurance provides, but don't want to pay for fully comprehensive coverage.
Fully comprehensive
Comprehensive policies offer the highest level of insurance coverage. In addition to everything available under a third-party, fire and theft policy, comprehensive insurance is also designed to insure against damages caused to your own 125cc bike, regardless of who was at fault in the accident.
How much is 125cc bike insurance?
The cost of 125cc bike insurance can vary depending on several factors:
Age 
Younger riders are often considered higher risk and therefore may pay more for insurance as they are considered more likely to be involved in an accident than older, more experienced motorcyclists.
Occupation 
Your occupation will also contribute to your risk profile, with some jobs being considered higher risk than others.
Voluntary excess
This is the amount you agree to pay towards any successful claim on your insurance. It is over and above any compulsory excess that may already feature on your insurance policy, so make sure that you can afford to pay both the compulsory and voluntary excesses before taking out your insurance. 
Annual mileage 
Typically, the more you ride, the more likely you are to be involved in an accident. People who can limit their annual mileage may be offered lower insurance quotations.
Location
Areas with higher crime rates may have higher 125cc scooter insurance premiums as your bike may be at greater risk of theft or damage.
How is 125cc bike insurance different for learners and qualified riders?
Just like 50cc bikes, you don't need a full driving licence to legally ride a 125cc motorbike. However, at a minimum, you'll still need a provisional licence and must have passed your CBT test (and continue to retake it every two years until you pass your motorcycle theory test).
This could be perfect for beginners looking for a more powerful bike than those that the 50cc category can offer.
Conveniently, 125cc motorbike insurance is also relatively cheap in most cases, with the smaller engine size meaning that insurers see 125cc bikes as presenting lower risk than bikes with bigger and far more powerful engines.
Without a full driving licence however, you won't be able to ride on motorways, can't carry pillion passengers, and will have to ensure you always display learner plates on your bike to stay road legal.
Insurance on a provisional licence 
It's possible to get 125cc insurance on a provisional licence, but it may be more expensive than if you have a full licence.
Getting insured to take your CBT
You'll need at least third-party insurance to take your Compulsory Basic Training (CBT) as this involves an on-the-road riding assessment.
Insuring your 125cc bike after passing your test
Once you've passed your test, you may get cheaper 125cc motorbike insurance as a qualified rider.
What is not included in 125cc motorbike insurance?
Passengers 
Unless you have pillion cover as an ad-on to your 125cc policy, passengers aren't usually covered and if you don't have a full licence, you're not allowed to carry them anyway.
Modifications
Any changes to your 125cc bike that aren't declared to your insurer could invalidate your policy.
Tyres 
Standard insurance policies typically won't cover claims for damage to tyres, unless it's part of a larger claim.
Track days
125cc insurance does usually not cover using your bike on a race track. Whilst 125cc race replicas are a popular bike type, it's unusual to find them at a track day because of their low power output and speed limitations. If you want to take your bike on track and need track insurance, call our quote line!
What add-ons and extras can I get for a 125cc motorbike?
Our quotation service will list the range of insurance quotes available to you, starting with the cheapest policy first. These quotes are for the basic policy price only, so if you have a specific need for something extra on your insurance policy, there are a range of optional ad-ons that might be available from your insurance provider after you have received your quote from The Bike Insurer. Some examples of these are listed below.
Breakdown cover
If your 125cc bike breaks down, having breakdown cover could provide you with immediate assistance and peace of mind
Legal cover 
This ad-on is designed to help cover some or all of your costs should you require legal assistance as a result of being involved in an incident with your 125cc motorcycle.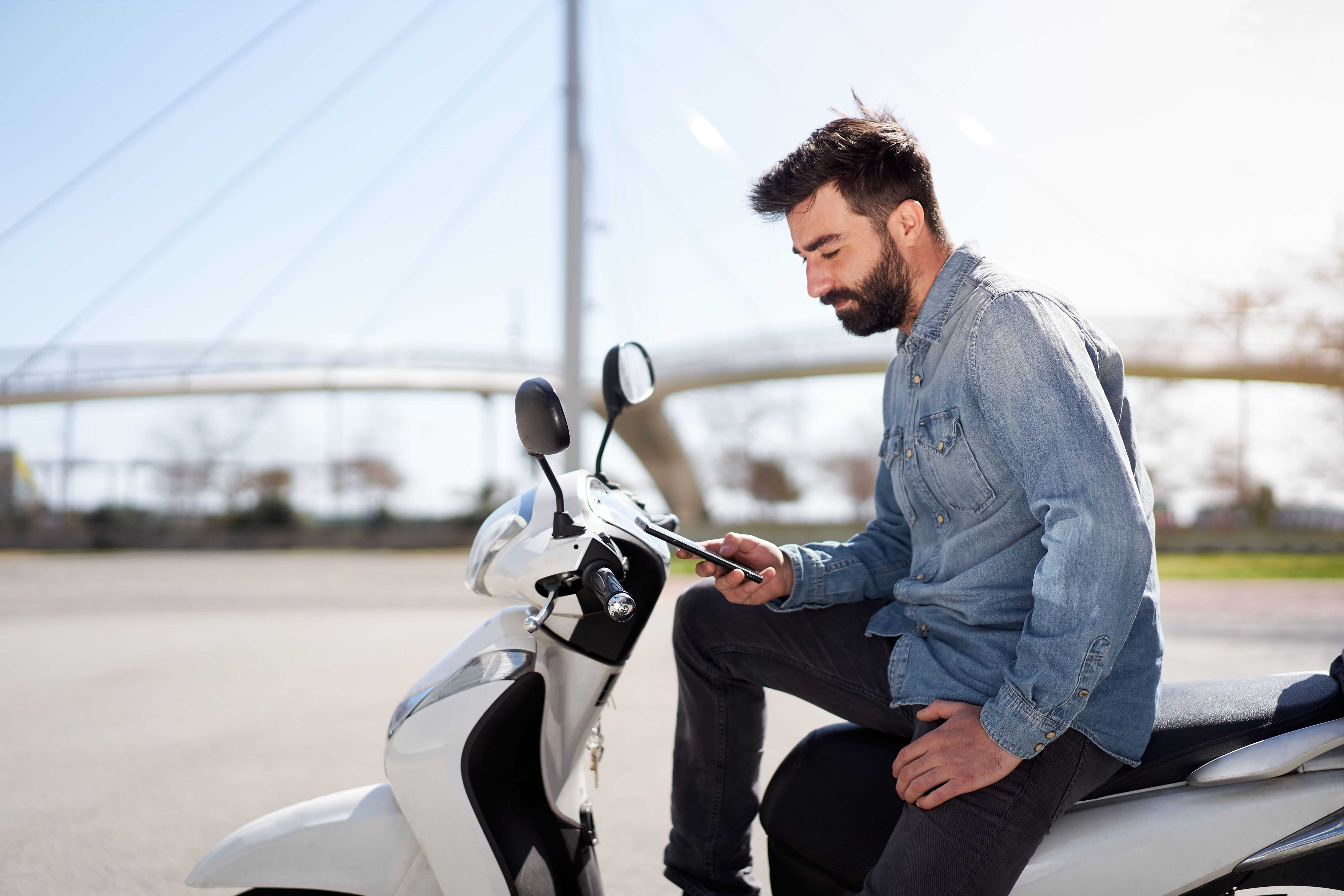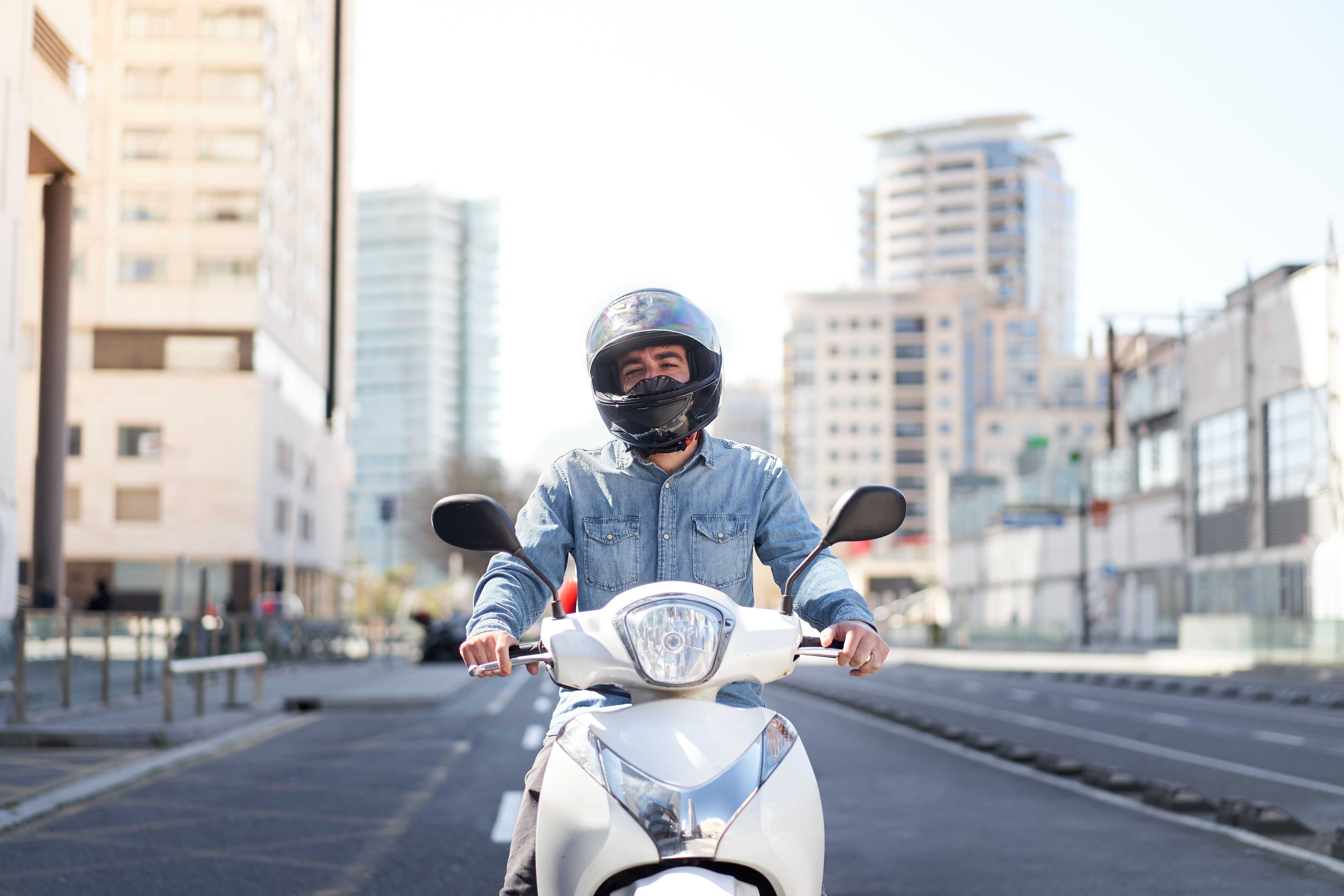 Protected no-claims discount 
Building a record of consecutive years claim-free is one of the most effective ways of helping to get cheaper insurance. This ad-on can protect your no claims discount by allowing you a certain number of claims without affecting the accumulated discount years.
Personal accident cover
Sadly, motorcyclists can be more prone to serious injury than other road users and personal accident cover is designed to pay out an agreed sum should you sustain a serious injury or worse, be killed in an accident.
Helmet and leathers cover
It's not just the cost of your motorcycle and insurance you have to think about. Riding gear can be very expensive and so this ad-on is designed to help cover the cost of replacement items like helmet and bike clothing.
How can I help reduce the cost of my bike insurance?
Pass your test
Completing your motorcycle test and obtaining a full licence could help reduce your 125cc motorbike insurance premiums. Insurers may view fully licensed riders as more experienced and less risky.
Improve skills
Advanced riding courses, such as the Institute of Advanced Motorists (IAM) or the Enhanced Rider Scheme (ERS), can improve your riding skills and make you a safer rider.
Insurers may offer discounts to people who have completed these courses.
Avoid modifications
Modifications might increase the cost of 125cc moped insurance. Insurers may view modifications as increasing the risk of accidents or theft, so if you alter your bike, declare any changes to your insurer.
Keep the bike secure
Locks, alarms, and immobilisers can deter thieves and reduce the risk of theft. Storing your bike in a secure garage or shed can also lower your 125cc moped insurance premiums, as can approved security devices like disc locks and ground anchors.
Increase voluntary excess
Agreeing to pay a higher voluntary excess in the event of a claim might help to reduce your insurance premiums. However, make sure you can afford all the excesses on your policy before taking it out.
Shop around
Compare quotes from different insurers to find the best deal. Don't automatically renew your policy without checking for better offers.
Pay annually
Paying for your 125cc insurance annually rather than monthly can save you money in the long run. Insurers often charge interest on monthly payments, which can add up over time.
Examples of cheap 125cc bikes to insure
Lexmoto
Lexmoto is a popular manufacturer of affordable 125cc bikes. They offer a range of models suitable for beginners and experienced riders alike. The Lexmoto LXR-125 for example, is a sporty and very popular bike in the UK.
Sinnis 
Sinnis are specialists in 125cc motorbikes. If you want a race replica, an off-roader or a road bike, then this manufacturer should be on your list. Their T125 - Terrain, for example, has that big bike look and feel all housed around a small and affordable 125cc power plant. 
Honda
The big four Japanese manufacturers are no strangers to the 125cc market. Honda's ever-present CB125R is a firm favourite of ours. It's been around for years and is regularly updated to ensure it remains at the cutting edge of affordable 125cc transport.
What information is required to get a quote?
Personal details
We'll need to know about you; name, address, date of birth, details of your licence and no claims history etc.
Rider history
Insurance companies need to know about your riding background, if you have one, to properly assess risk and to give you the best quote possible.
Insurance requirements
What type of insurance you need, third party only, third party, fire and theft, or fully comprehensive are the options. Also, we'll ask what you'll be using your bike for, whether it's social use only, social and commuting or something else.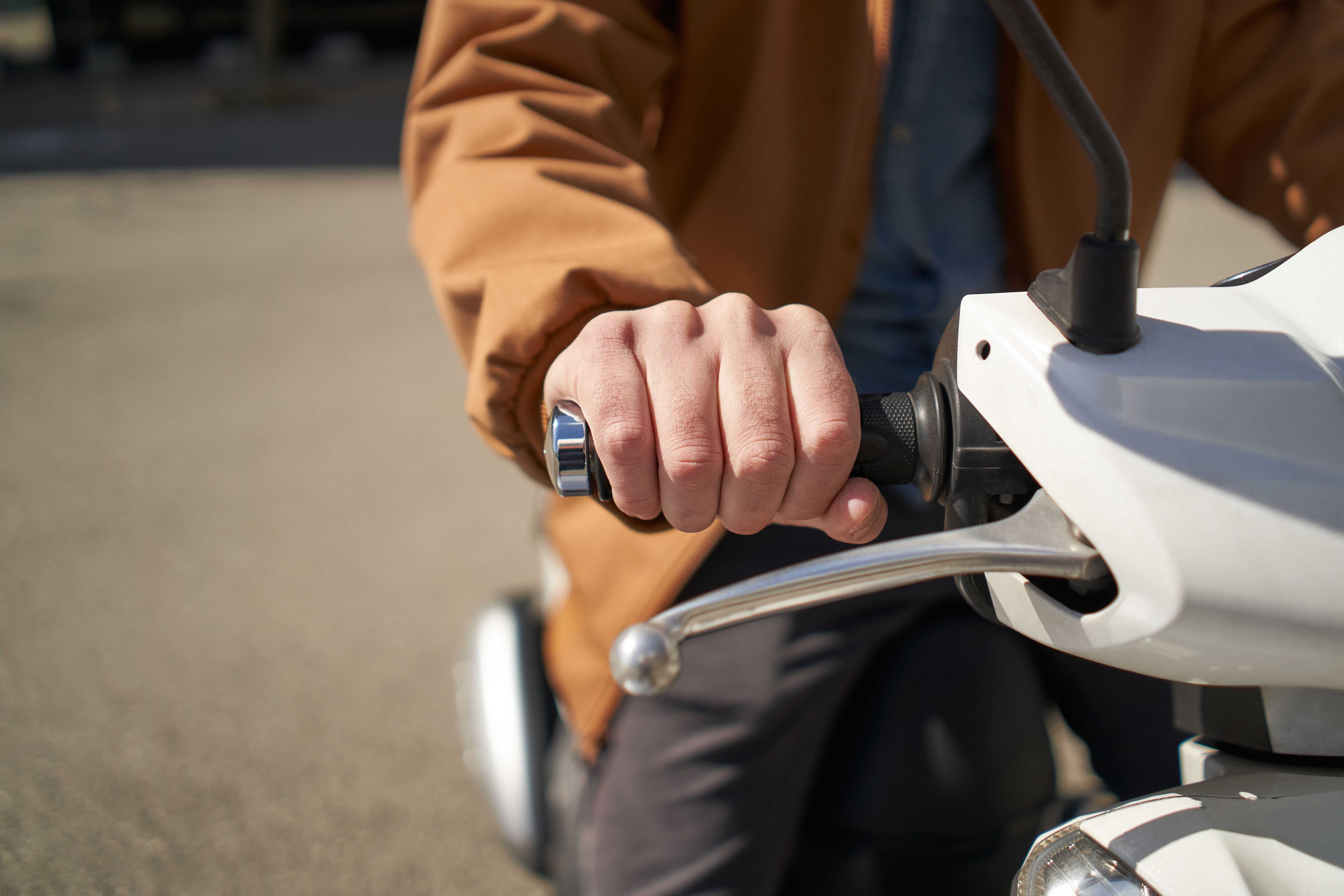 Vehicle details
To get 125cc scooter insurance, insurance companies will need to know some details about the bike you're hoping to insure with them. Its make and model, its age and value are all questions you will be asked during the quotation process so try and have these details to hand.
Why choose The Bike Insurer?
At The Bike Insurer, we provide UK riders with an insurance comparison service they can depend on.
We specialise in 125cc motorbike insurance as much as any other engine size, and our 24 hour online service is always available to help provide a quote. We have a trusted relationship with our wide panel of insurance providers which means we can offer competitive quotations for your 125cc motorcycle.
But it's not just about rates; our online quoting system is designed to be quick, user-friendly, and secure. You can compare policies, view prices, and even purchase your insurance online in just a few clicks.