What is Laid Up motorbike insurance?
Laid Up motorbike insurance can save you money if you store your motorbike over winter.
Essentially, if you ever store your bike or neglect to use it on the road for a prolonged period of time, you could be paying for insurance cover you don't need.
However, your motorbike can still get stolen, so you need some form of cover to protect you and your motorbike from thieves.
Laid Up motorbike insurance covers Fire and Theft only, providing you with the only cover you need while your bike is locked away over winter.
Why get Laid Up motorbike insurance?
You can get six and 12 month Fire and Theft only cover.
This means you will not be paying extra for Comprehensive insurance cover, for example, when it's not really necessary.
Why should I store my motorbike?
Many motorbike riders are fair weather riders, literally, which means they only ride when the sun is shining and the roads are dry.
If you're uncomfortable riding when it's cold and wet, then storing your motorbike over the winter months is probably a good idea. And it doesn't take an accountant to figure out that if you're paying for a 12 month insurance policy, but only riding for six, you're wasting money.
By getting a Laid Up motorbike insurance policy you're streamlining your insurance payments and only paying for the cover you need.
Will my motorbike be covered by Laid Up motorbike insurance?
Laid Up motorbike insurance covers all types of bikes, old or new, big or small.
What needs to be settled upon is an Agreed Value; the value and cost of your motorbike if you were to buy it in its current condition. This is instead of using your motorbike's market value, which is typical of most other insurance policies.
However, as the name suggests, the Agreed Value needs to be settled on by both insurer and owner. To secure an Agreed Value, you will normally need to pay an additional fee.
This takes into account age, service history, any modifications and mileage, as well as a couple of other crucial factors.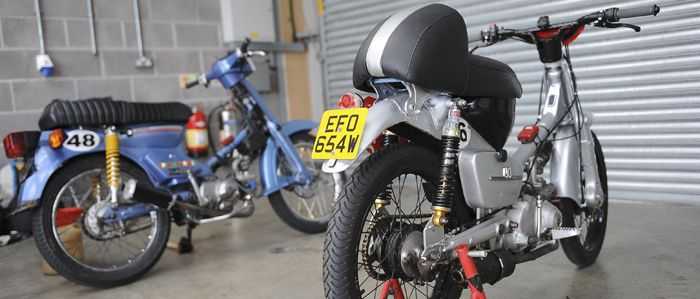 Will I need to declare my motorbike off the road with Laid Up motorbike insurance?
If your motorbike is insured then you will not need to declare it off the road and apply for a SORN (Statutory Off Road Notification).
That's the benefit of a Laid Up insurance policy as it means you will not have to inform the DVLA or declare your motorbike as back on the road before taking it back out. It also means you won't have to re-apply for tax.