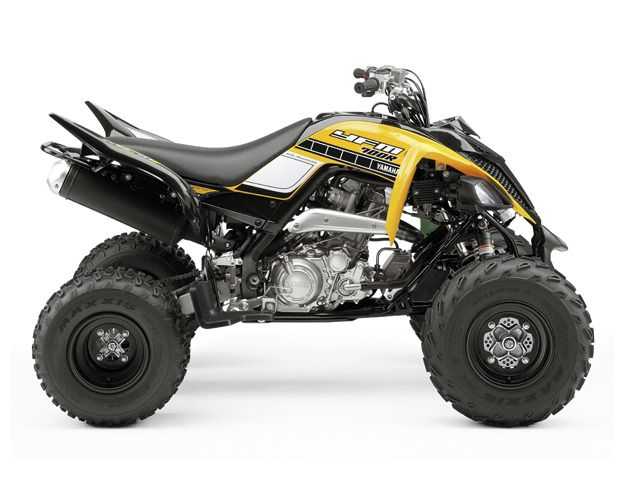 Quad Bike Insurance
Quad bikes or ATVs are vehicles for the off-road enthusiast. Built to handle the terrain beyond tarmac, they're rugged, hard-wearing, and fun. That doesn't mean they can't get damaged though, which is where quad bike insurance comes in. We've partnered with Bikesure so you can get a cheap quad insurance quote that keeps you covered where you need it most, whether that's on the road or off it.
What is quad bike insurance?
Even though they've got "bike" in the name, quad bikes aren't really motorbikes in the legal sense. That means that, more often than not, they can't be covered by a regular bike insurance policy.
Instead, specialist insurers offer dedicated quad insurance policies that cover your four-wheeler for on-road or off-road use.
This type of insurance is built for the needs of quad bike riders and comes in lots of different forms so you can almost always find a policy that suits you exactly.
What quad insurance covers
Quad bikes are able to ride both on roads and off them, but both types of riding have different insurance requirements.
Off-road quad bike insurance
It's likely that most people riding quad bikes are mainly interested in off-road use, whether that's tearing around off-road tracks or free-riding in the local area. Off-road insurance usually isn't offered by traditional bike insurers, but specialists can provide it.
An off-road policy for a quad bike will usually cover against fire and theft, but not always third party damage. The specifics of the policy are highly customisable, so you can usually decide what kind of coverage you need, whether that's for accidental damage or legal assistance.
Road legal quad bike insurance
If you've got a quad bike that is road legal and you plan on driving it on regular public roads, you'll need a more thorough insurance policy that, at the very least, covers you for third party damage or injury. This isn't just to protect yourself, it's a legal requirement of riding on roads.
You can choose from third party only, third party, fire & theft, or comprehensive coverage with an on-road policy, depending on what level of insurance suits you best. Optional insurance extras are also often available, from legal assistance cover to pillion cover.
How to get insurance for your quad bike
Because regular bike insurance providers don't tend to insure quad bikes, we've partnered with Bikesure to provide you with a way of getting quotes for your four-wheeler.
Bikesure are specialists in insurance for off-road bikes and quads. There's no limit on the type of quad bike they can quote for, from high powered agricultural quad bikes to quad bikes for children, and everything in between. Whether you're looking for road legal insurance or a dedicated off-road policy, find quad insurance with Bikesure.
FAQs
What do I need to legally ride a quad bike?
The laws around riding quad bikes depend entirely on where you're riding them so make sure you check your local legal requirements before taking to the road
For use on roads, things you need may include:
A quad bike that's road-legal
Valid insurance, with a minimum of third party coverage
A full car driving licence or a category B1 licence if it was issued before January 1997
A valid MOT certificate if your quad is over three years old
If you're riding off-road on private land exclusively, the law's a little more relaxed and you don't legally need any type of insurance or licence.
Are quad bikes expensive to insure?
How much quad bike insurance will cost you depends on a lot of factors including whether you need on-road or off-road coverage, what type of quad bike you have, and how much you ride it.
Generally, though, on-road insurance will be more expensive than off-road.
What types of quad bike can be insured?
There are lots of different types of quad bikes, from classic ATVs with a motorbike-style saddle to buggies that can carry several passengers, but not every insurer offers insurance for all types.