How much is motorbike insurance for a 17 year old?
The annual or monthly motorcycle insurance premiums for 17-year-olds are generally higher in cost than for more experienced motorcyclists, but will vary depending on a number of factors:
Age
The location in which you live
Your job
How the bike is used i.e. business or social & domestic
Annual mileage
The bike's make, model, age and value
Where your bike is kept/parked
Riding experience/history and license type
The level of cover required (comprehensive or third party, fire & theft)
Age
Why does motorbike insurance cost more for 17-year-olds than older riders?
Insurance providers use various factors to determine how high the risk is that each applicant might need to make a claim.
Younger and less experienced motorcyclists (as with car drivers) are statistically more likely to have accidents, so the 'risk' is higher, hence more expensive premiums.
As a 17-year-old, your premiums are likely to be significantly higher than a more experienced motorcyclist on the same bike.
Location
Does where I live change the cost of my motorcycle insurance?
Some postcodes and areas have higher crime and accident statistics (often, but not always, urban areas and cities have higher crime rates) and this will also be factored into the 'risk' level that motorcycle insurance providers use to determine the cost of premiums.
An area with a low crime rate will usually bring back lower premiums than the same 17-year-old rider and bike in a more 'risky' area.
Job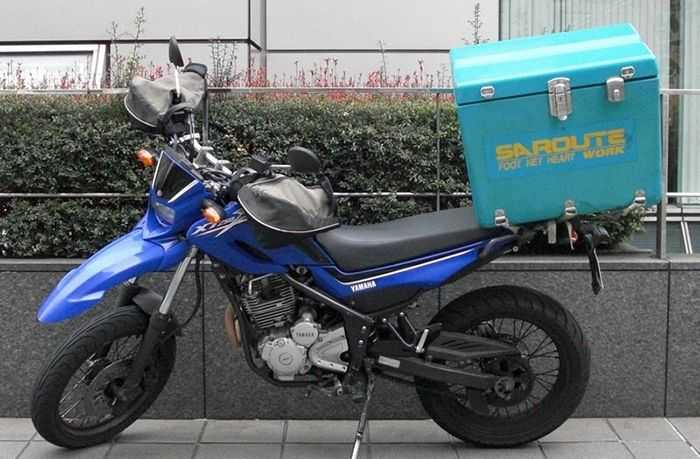 Why does my job make a difference to how much my motorcycle insurance costs?
Motorbike insurance providers have a pre-determined level of 'risk' that they associate with all job titles that they ask you to choose between when doing an insurance quote.
This will be based both on the practical nature of your job e.g. if your work type means you're likely to be on the roads at higher risk times, such as the early hours of the morning, and also based on previous claims from people with the same job title.
If a 17-year-old motorcyclist works a daytime office-based job, they are likely to be considered lower risk than the same person working in a nightclub and riding at unsociable hours.
Motorbike usage
Does it cost extra for a 17-year-old to use their motorbike for work?
There are four main categories of usage for motorbikes when you're looking at insurance:
Social, domestic and pleasure – personal use only, not for commuting or work of any kind
Commuting – travelling to one regular place of work and back
Courier and delivery – for motorcyclists who use their bike for any kind of deliveries or carrying goods
Business use – travelling to more than one place of work e.g. training courses in a different location to your normal workplace, or riding to different branches of the same business
These usage categories usually get more expensive as you go, with social, domestic and pleasure generally considered as being the least 'risky' to insurers and courier and delivery, the most.
It can be tempting for young motorcyclists to opt for a lower level of usage than they actually need as it's cheaper, but if you get caught with the wrong type of insurance, you will receive a fine and points on your license.
If you are involved in an accident or incident whilst using your bike for something your insurance policy doesn't cover, you will not be covered for any costs incurred as your insurance will not be valid.
95% of Reviewers recommend The Bike Insurer (based on 8940 reviews on www.reviews.co.uk as at 03/05/23)