How to get cheap motorbike insurance
How can I get cheap motorcycle insurance? That's the million-dollar question and one we would normally respond to with 'go on The Bike Insurer'.
We still think that's the best way to access cheap motorcycle insurance quotes however there are certain things you can do before you arrive on our website to lower your premiums.
No Claims Bonus (NCB)
A No Claims Bonus (or discount) is one of the most effective ways to lower your motorbike insurance policy. To maintain your NCB, it's quite simple, you don't make a claim on your insurance policy... unfortunately you can't get a NCB if you've never had insurance before.
Get trained
Your insurance will never be more expensive than when you've just got your Compulsory Basic Training (CBT). Lots of insurers will reduce insurance premiums if the rider in question has undergone some form of advanced rider training, beyond the CBT and usual licence route.
Safety & Security Equipment
A good alarm, immobiliser and security equipment (like ground anchors) will help to reduce your insurance premium.
Parking
If you have the option of parking your motorbike in a garage, on a driveway or in a private car park, take it because that will reduce your insurance policy much more than parking on the road.
Mileage
If you expect to cover 10,000 miles and say so on your insurance policy, yet only ride 5,000 miles, you're paying for a wasted 5,000 miles worth of insurance cover.
Try to be as accurate as possible with regards to the mileage you cover but never lie on your insurance policy as you won't be covered if you've been dishonest about your circumstances.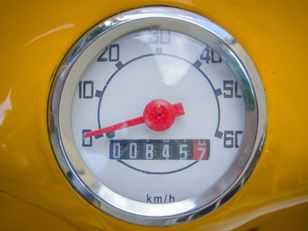 Cover
Some levels of cover offer you more than others, for example, Comprehensive insurance cover offers much more protection than Third Party Only, while Third Party Fire and Theft offers a little bit less than fully Comp.
Understandably, the more your cover offers, the more expensive it will be however that's not always the case for more experienced riders where sometimes the difference between Comprehensive and other types of cover is minimal -- again, shopping around is vital to getting the best price.
Excess
There are two main forms of excess when it comes to insurance, voluntary and compulsory.
Voluntary excess is the amount that you decide you are willing to pay upfront in the event of a claim. The higher your voluntary excess, the lower your insurance policy is likely to be.
Compulsory excess is unavoidable if you make a claim for an accident that was your fault. If the accident wasn't your fault, your insurer may waive your compulsory excess if the damages can be reclaimed in full.
Special policies
Look out for special policies like temporary insurance or multi-bike deals. If you only ride once or twice a year, getting a short-term or temporary insurance policy might help.
Likewise, insuring all your motorbikes on one policy may save you money (and hassle) rather than multiple policies from multiple insurers for multiple bikes -- compare different deals and see which suits you and your pocket best.
Modifications & Classics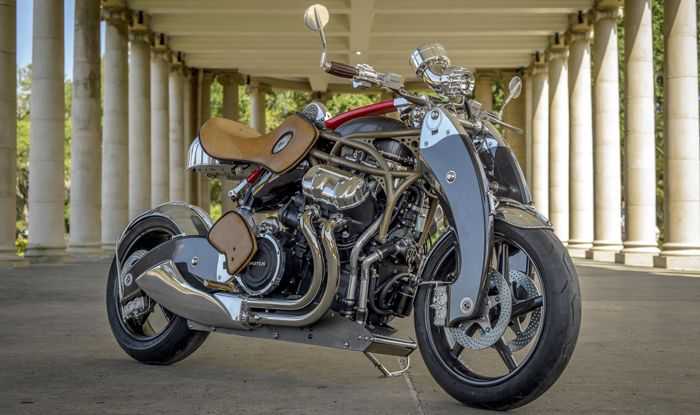 Modifications can push your insurance premium up, particularly if they add value to or increase your bike's performance. That's because bikes with modifications are deemed more at risk -- be aware of this, particularly when buying second hand bikes.
The general rule of thumb is the more modifications, the more expensive your insurance will be. Classic bikes have lower insurance premiums as well.
Points & Convictions
If you have points on your licence for driving convictions, your insurance will be higher than those without. If possible and applicable, take a speed awareness course. Some insurers will alter your insurance premium if you have taken a speed awareness course instead of penalty points, however some insurers will ignore it.
Want to know how convictions can change your motorcycle insurance premium?
Pillion
Pillions (passengers) will increase your insurance premium. If you have no intention of carrying a passenger, and never will, declare it to your insurer, it could save you money. Shop around, don't take the first price you find and use The Bike Insurer because we will beat your cheapest quote.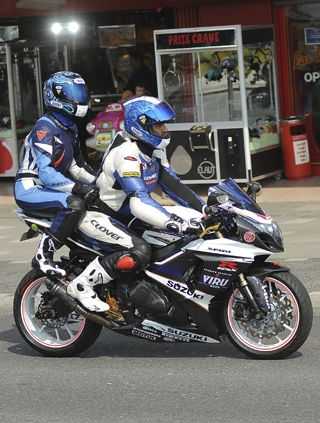 This guide is intended to provide general information. All content is for general information and does not constitute any advice or recommendation from The Bike Insurer.